Vacuum Tube / Heat Pipe Technology
The Capri solar geysers are vacuum tube. This technology allows for superior heating and can withstand greater temperatures. The tubes are leak free and the layout allows for easier replacement and maintenance at a lower cost. The tank inner is rust resistant, made of stainless steel, and fitted with an anode to cope with low water standards. They are fitted with electrical element to provide electrical heating during levels of low sunlight.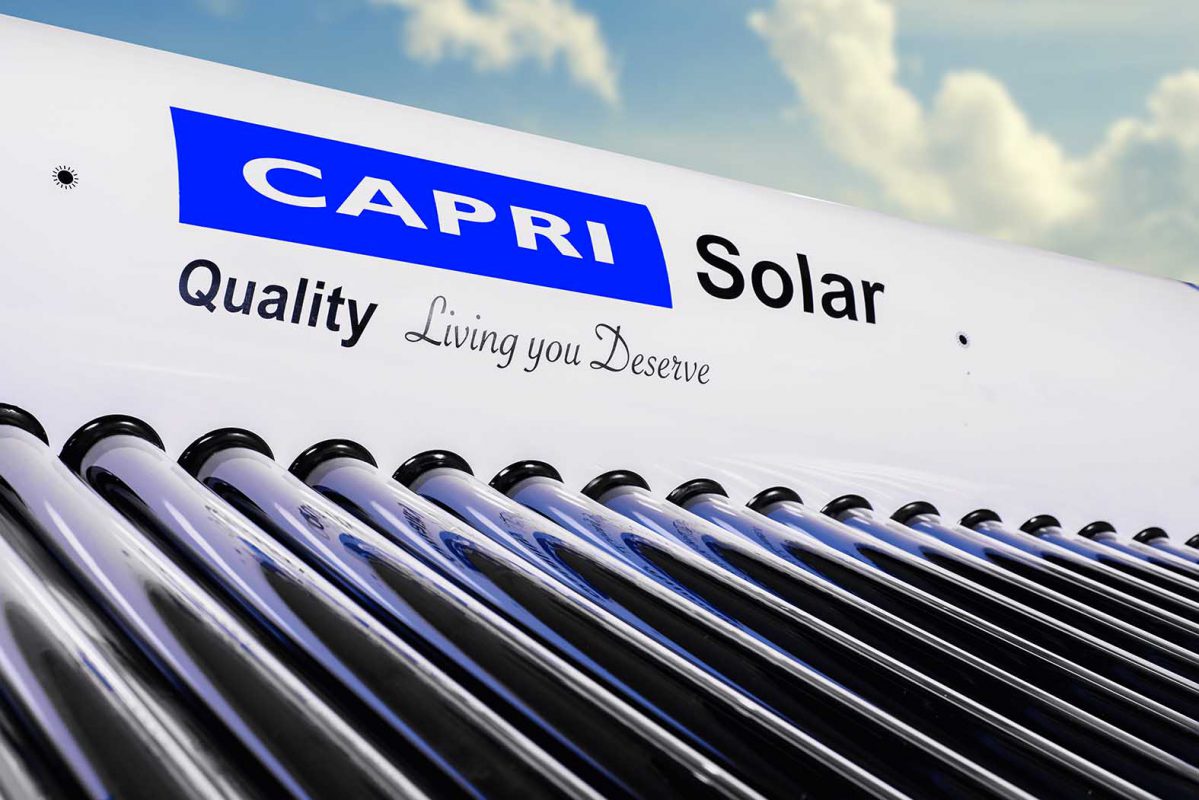 980



High pressure water supply

Easy Installation
Installation Types: Flat roof and pitched roof
Stable operation without tube scaling or pipe explosion.
Pressurized system suitable for any location.
Easy installation with low maintenance cost.
Anode Protection bar.
Why Pressurized?
High pressure model geysers ensure the pressure of the water in the tank is maintained for greater water flow.  It is equal to the pressure of tap water. This also makes the model suitable for different installation scenarios.