LiFePO4 (Lithium-ion) chemistry batteries
CAPRI Solar wall mounted batteries are LiFePO4 (Lithium-ion) chemistry batteries, with a high safety performance, greater energy storage and longer lifetime. They are ultra-compact and light weight with a DC breaker embedded for safer and easier use. Easily combinable in parallel allowing the user to grow their battery storage to their needs. It has an in-built BMS (Battery Management System) allowing the inverter to configure to the batteries and enabling the system to work in unity, ensuring a more efficient and effective use of the system.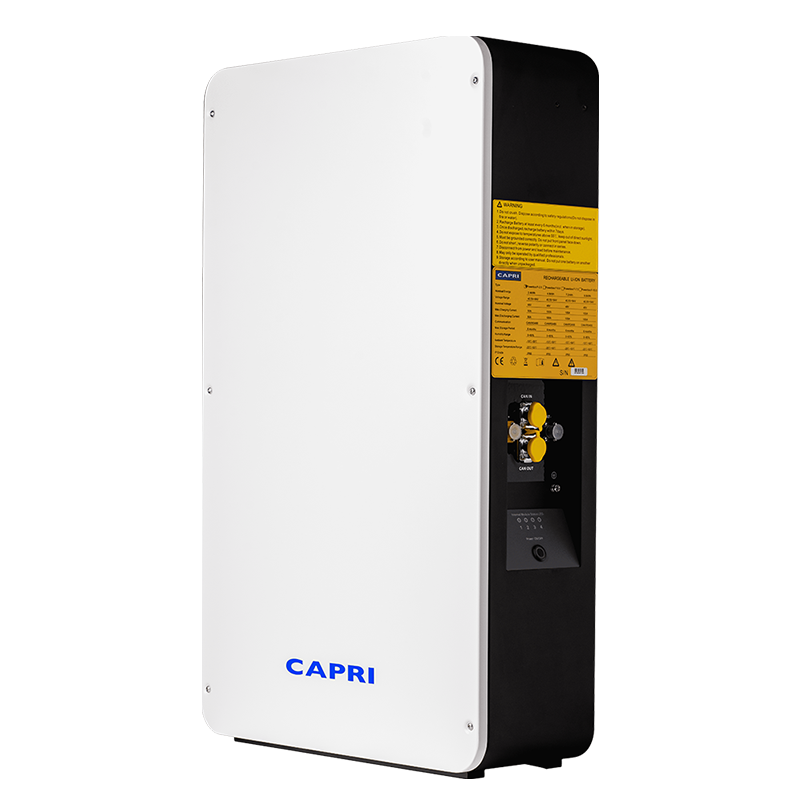 High power output and usable energy ratio




Built in cell monitoring and balancing

IP65 Waterproof and Dust-proof rating
Modular Design and Expandable System
Modular design allowing extension when needed, allowing for expansion from 2.4kWh to 9.6kWh system, and can parallel to get bigger energy capacity with no limits. With such flexibility, Wall Mount makes an excellent solution for households of multiple sizes.
Compact Size and Light Weight
High energy density battery allows capri wall mount ultra-compact and light weight.
Easy to handle.
DC breaker embedded, safer easier
Dimensions: 928*555*210mm
Weight: 69kg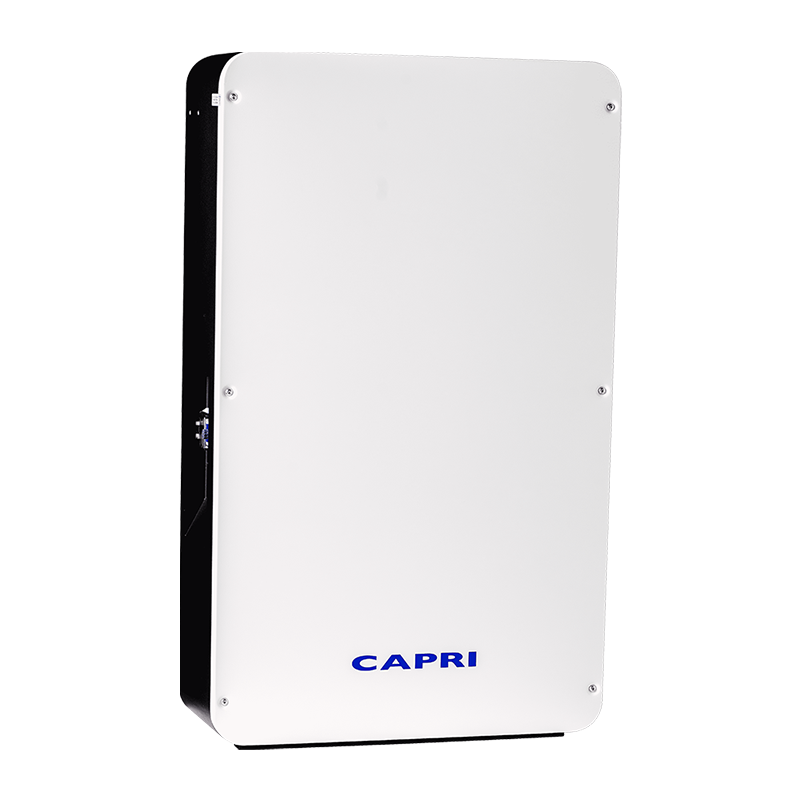 Compatability
Compatible with these inverters: