High Performance
Capri solar batteries are high-performance lithium iron batteries. The LiFePO4 batteries possess a greater energy storage ability and have a longer battery life cycle. A built-in BMS (Battery management system) optimizes battery performance and prevents short circuiting, over or under voltage or overheating in harsh temperatures. The battery transfers real time data on their performance for an accurate analysis of battery health. The batteries were designed, manufactured, and tested to ensure the greatest performance when linked with the CAPRI inverter.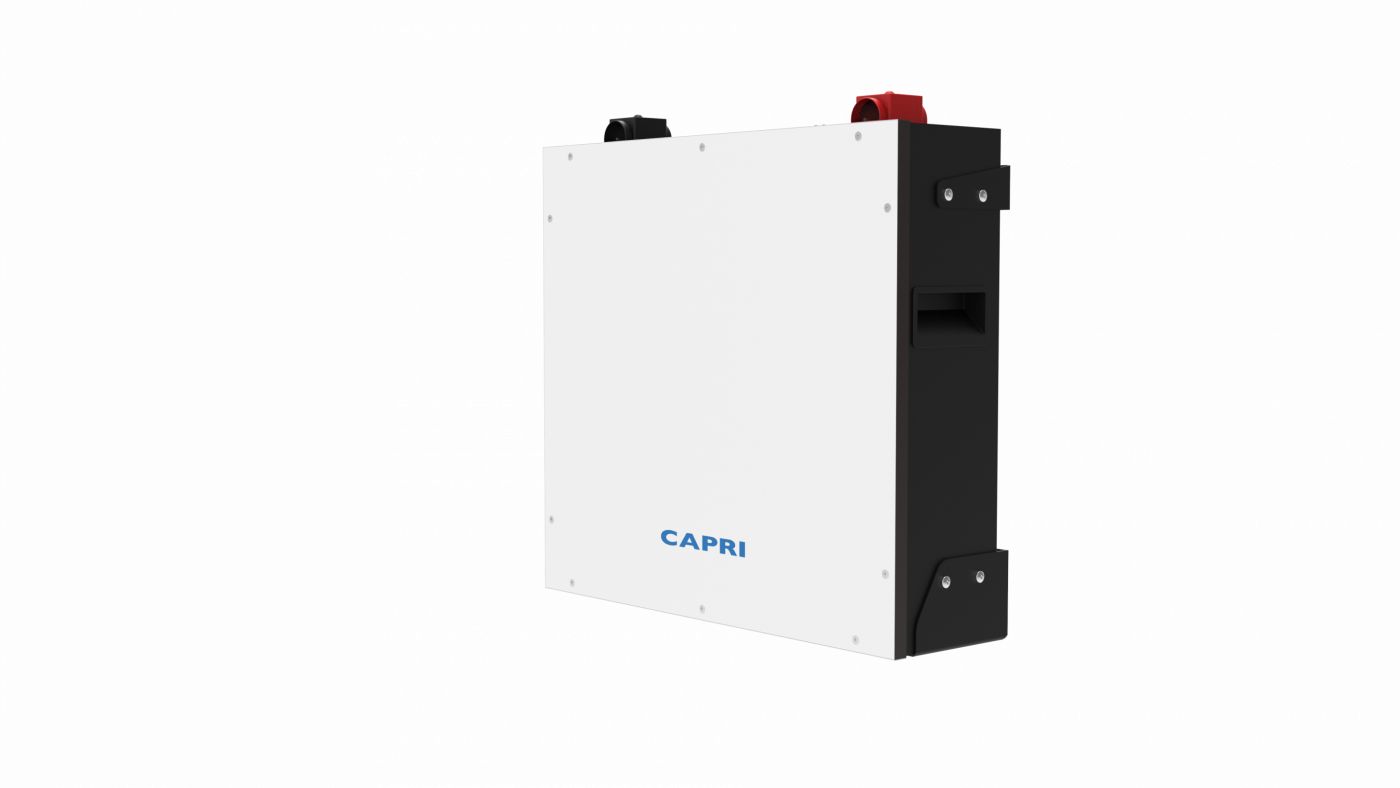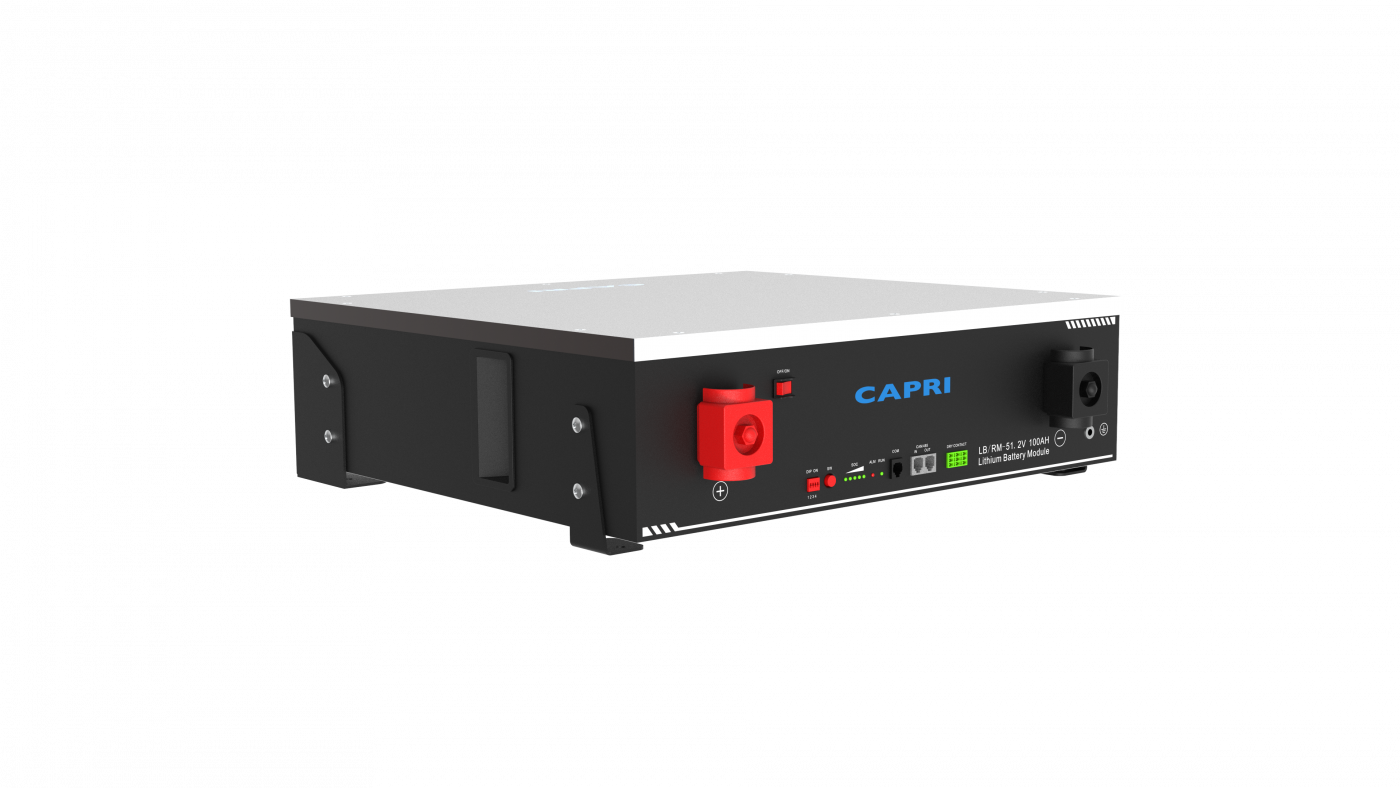 Scalable
From a small residential to large facility, capri solar selection of lithium batteries are scalable enough to meet backup requirement. When the batteries are connected in parallel, the built-in intelligent current limiting module protects multiple batteries. The master lithium-ion battery will collect and prosses information from the slave batteries and communicate uniformly to the inverter, allowing the whole system to run in a more efficient and intelligent manner. Its scalability gives you the freedom, flexibility, and convenience to choose the backup power for many different scenarios.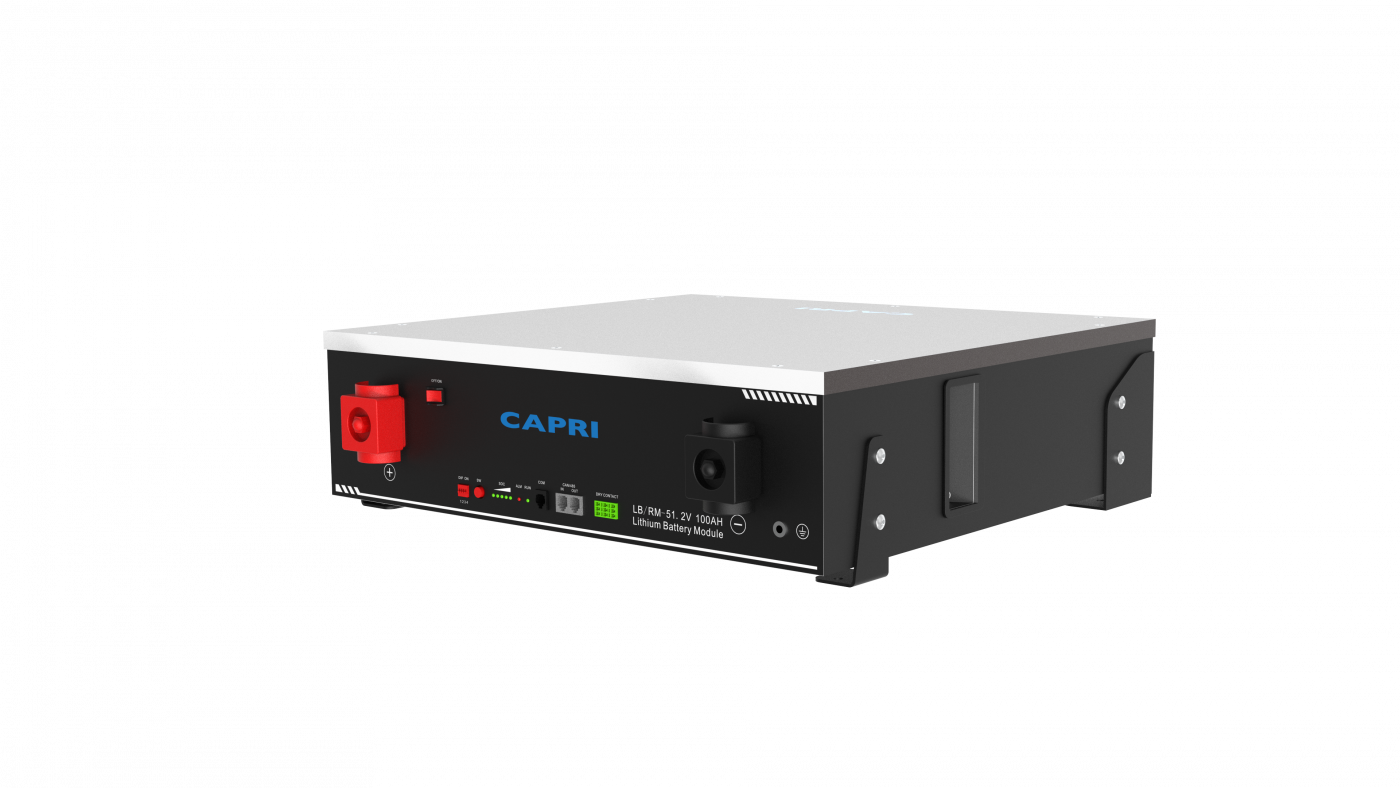 Built in cell monitoring and balancing

IP20 Waterproof and Dust-proof rating
19" Battery racking design
Feature & Advantages
LiFePO4 Battery, Safe, Longer Life Span.
Life: 6000Cycles
Modular Design, Easy to Stack, Quick Installation.
Expandable system.
Natural Cooling.
Wide temperature range of -20~+55 Degrees, Can be applied to various working environments.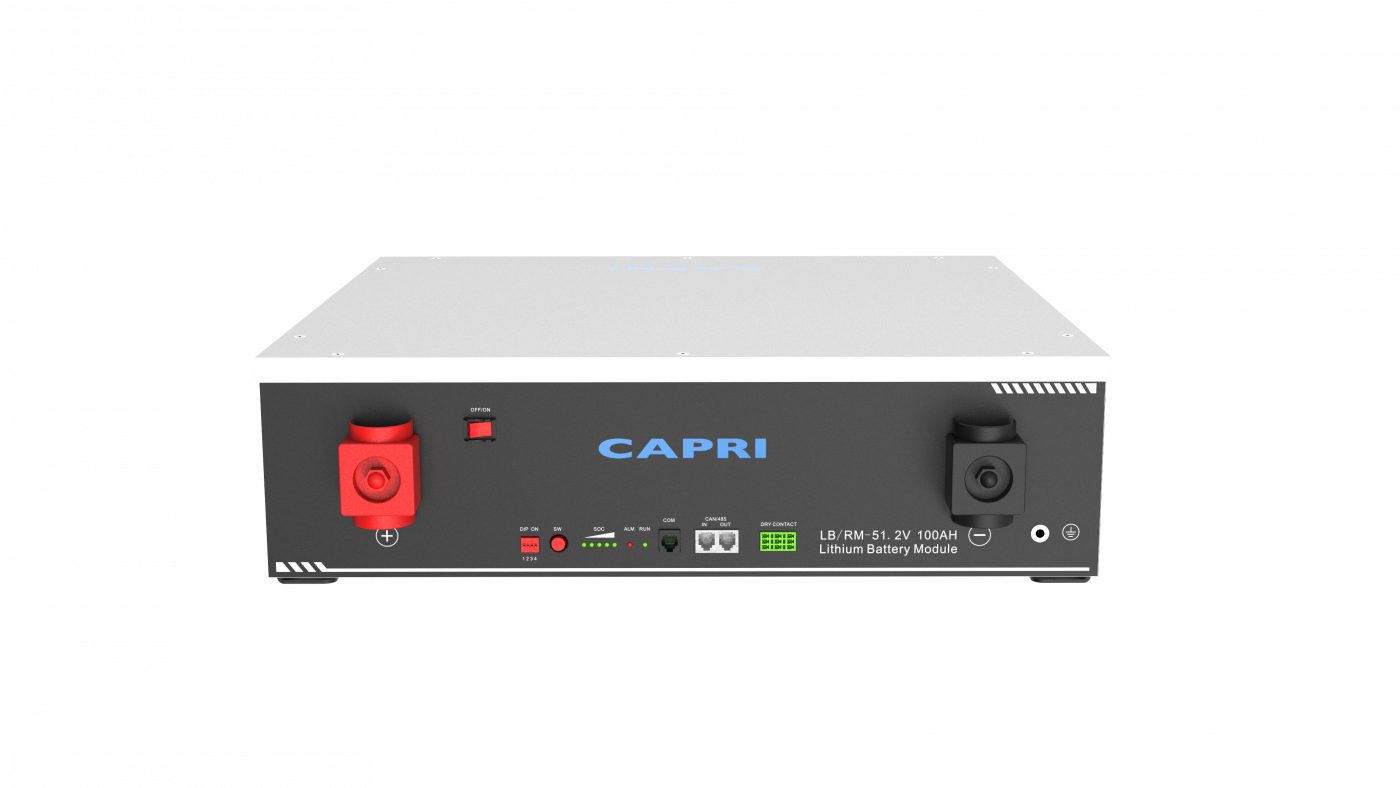 Compatability
Capri batteries are fully compatible with these inverters: