One of the best
The GOODWE ES series bi-directional hybrid energy storage inverter is suitable for on-grid PV systems. It controls the flow of energy intelligently. During the day, the PV plant generates electricity which can be provided to the loads, fed into the grid, or charge the battery. The electricity stored can be released when loads require it during the night. Additionally, the power of the grid can also charge the storage device through the inverter. GOODWE has been credited with being one of the best inverters, having more developed and advanced features, luring Wood Mackenzie, and Bloomberg to enlist it as one of the top 10 inverters of all time.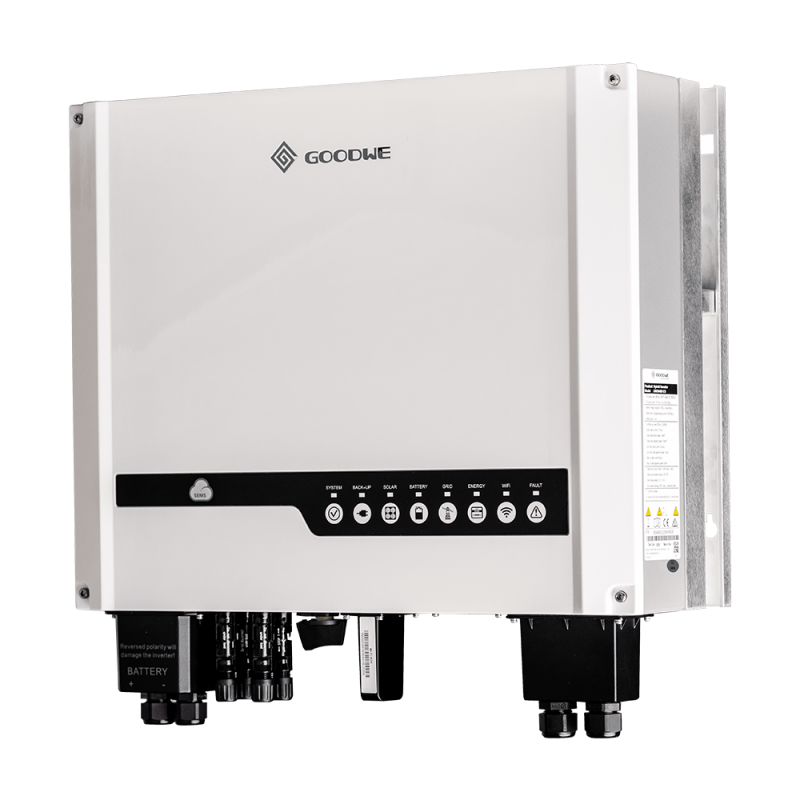 Able to Feed Back to Grid


Auto Charge from Grid (when battery low)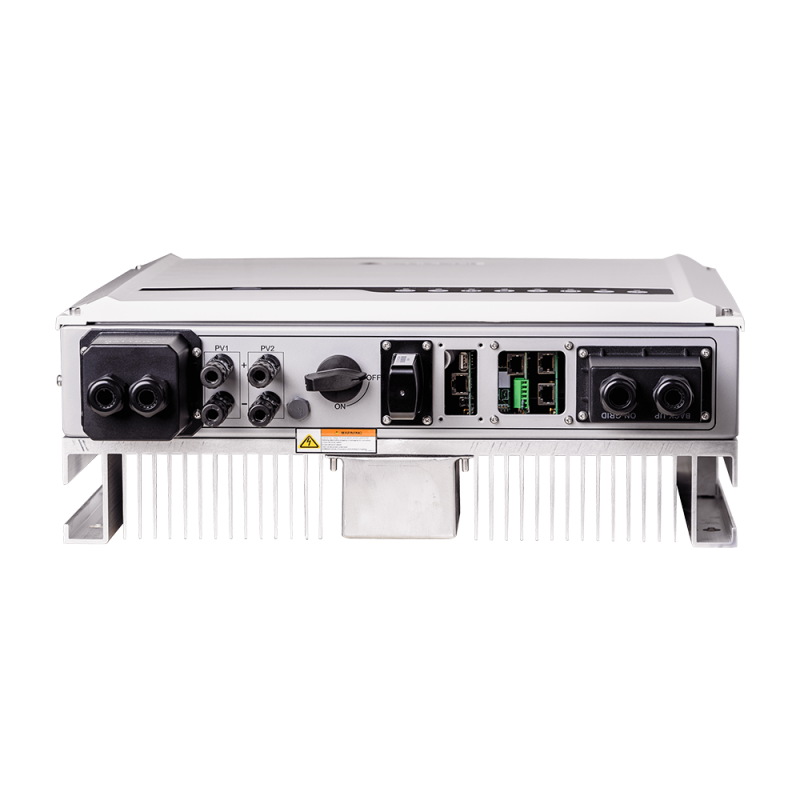 System Connection
Our GOODWE inverter system fully interacts with our sleek CAPRI wall-mounted batteries, complimented with custom built-in DC and AC protection unit that enables the system higher performance and long-term reliability.
Compatible with Panels, Batteries, Grid and Generators.
Ale to communicate with BMS (Battery management system).
Automatic switchover to grid power when batteries low.
Monitoring of inverters is possible computers or mobile phones and extremely easy to use.
Functionality
This is a multi-mode inverter which supplies DC power to the batteries, as well as provides power to the grid and to your home's appliances in the form of AC current. Being equipped with 2 MPPT's it can track the amount of charge your battery requires, and when to draw the charge from the grid.
Suitable Solution
GOODWE ES series full hybrid inverter is best suited to grid-connected PV Systems: enhancing self-consumption and providing 4.6KW backup power to essential loads in the event of loss of grid. The Goodwe intelligently controls the flow of energy. The GOODWE Smart Meter allows feeding back to grid possible.
Compatability
Recommended battery brands: